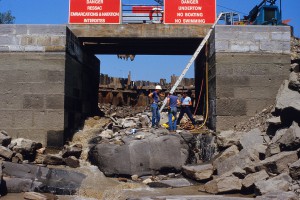 GeoCor Engineering offers project management for off-shore drilling, geophysical and underwater investigations. Follow-up capabilities include design and construction supervision of various underwater and shoreline structures.
Feasibility studies are accomplished through synthesis of hydrographic surveys, weather records, wave studies with computer and scale modelling where required.
Additionally, services encompass the structural design of docks, breakwaters, seawalls and cofferdams.